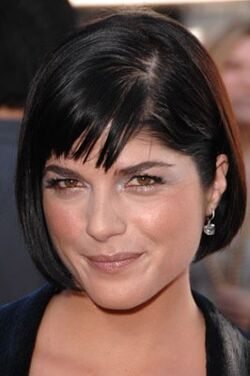 Selma Blair (b. 1972), is the American actress who plays Liz Sherman. She has performed the role in the original Hellboy movie and in Hellboy II: The Golden Army. She provided the voice for the character in the Hellboy animated films: The Phantom Claw, Iron Shoes, Blood and Iron, and Sword of Storms.
Notable Roles
Edit
Vivian Kensington in Legally Blonde (2001) as Cruella De Vil
Zoe Bean in Zoe, Duncan, Jack and Jane (1999-2000)
Cecile Caldwell in Cruel Intentions (1999)
External Links
Edit
Ad blocker interference detected!
Wikia is a free-to-use site that makes money from advertising. We have a modified experience for viewers using ad blockers

Wikia is not accessible if you've made further modifications. Remove the custom ad blocker rule(s) and the page will load as expected.