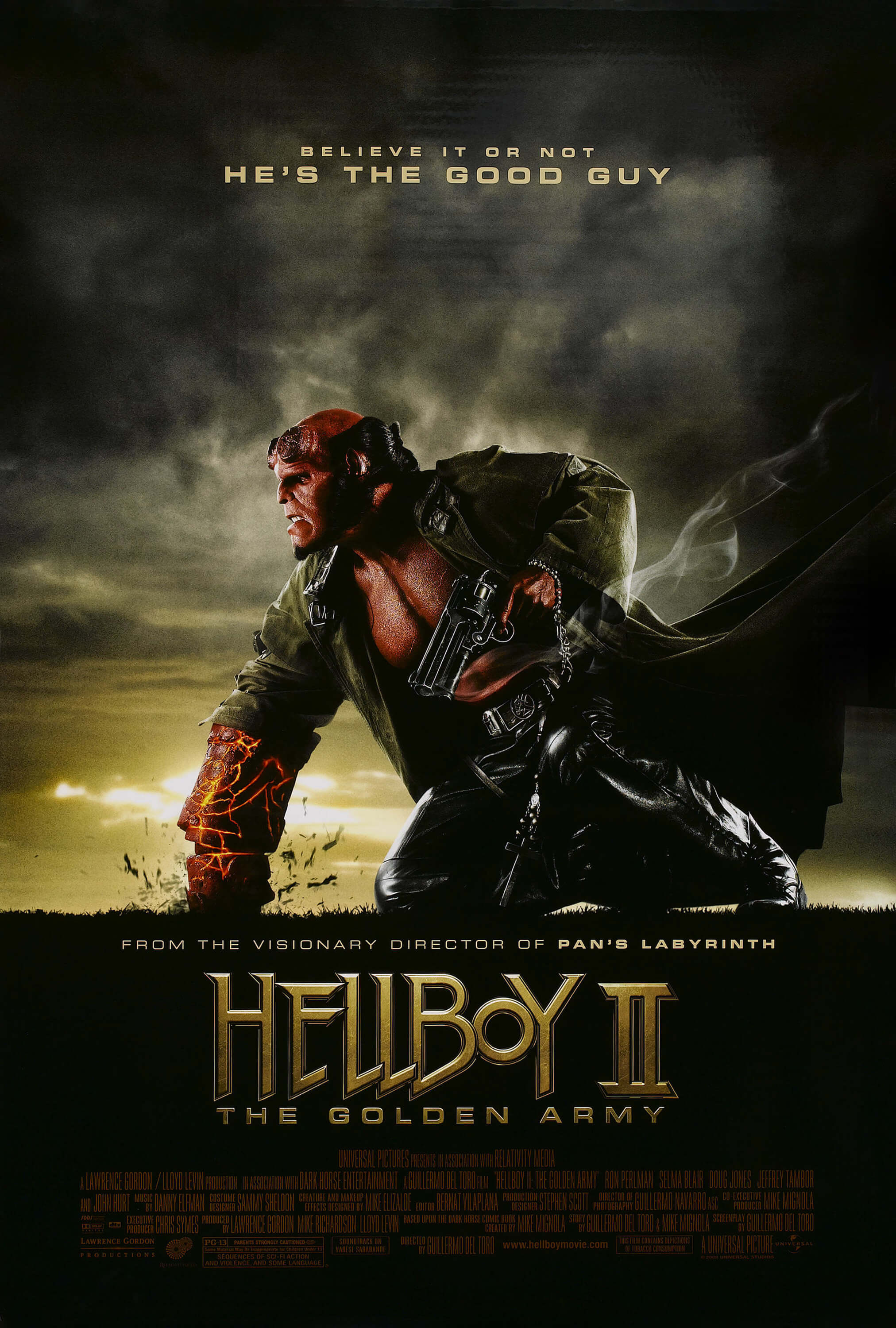 No higher resolution available.
Theatrical poster for Hellboy II: The Golden Army (2008).
Copyright Universal Pictures. 2008.
No free equivalent exists that would effectively identify the article's subject.
The image does not in any way limit the ability of the copyright owners to market or sell their product.
The image is only used once and is rendered in low resolution to avoid piracy.
The image has been published outside Wikipedia; see source above.
The image meets general Wikipedia content requirements and is encyclopedic.
The image meets Wikipedia's media-specific policy.
The image is used in the article wiki-linked in the section title.
The image is significant in identifying the subject of the article, which is the film itself.
The image is used in the article namespace.
The image has a brief description that identifies the image, notes the source, and provides attribution to the copyright holder.
Licensing
Edit
File history
Click on a date/time to view the file as it appeared at that time.
Ad blocker interference detected!
Wikia is a free-to-use site that makes money from advertising. We have a modified experience for viewers using ad blockers

Wikia is not accessible if you've made further modifications. Remove the custom ad blocker rule(s) and the page will load as expected.