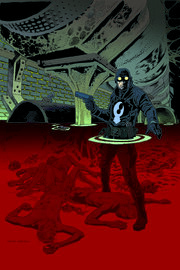 The Lobster Johnson stories feature a wide range of characters aside from the taciturn vigilante and his crew. Ranging from simple, ordinary people to mysterious prophets, gangsters and decapitated nazi's.
Subcategories
This category has only the following subcategory.
Pages in category "Lobster Johnson Characters"
The following 18 pages are in this category, out of 18 total.